<<< BACK TO DODGE GIRL'S

Getting to work on the motor.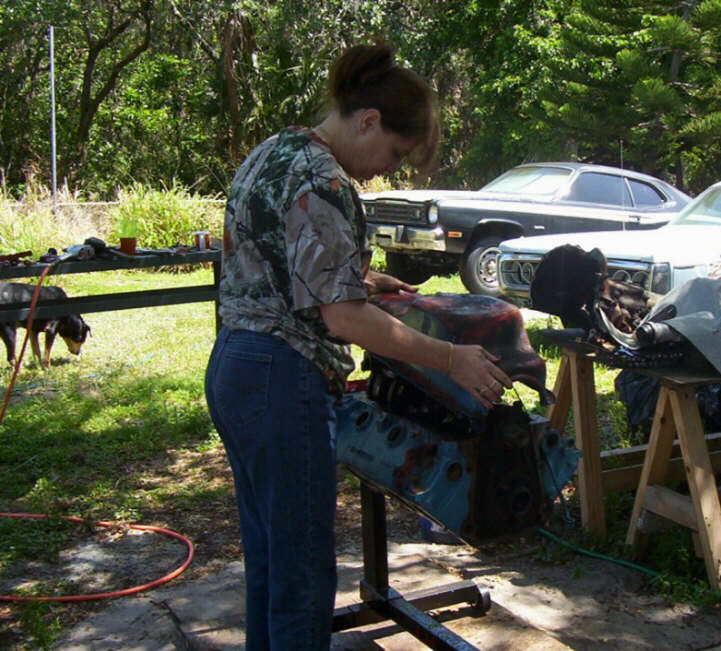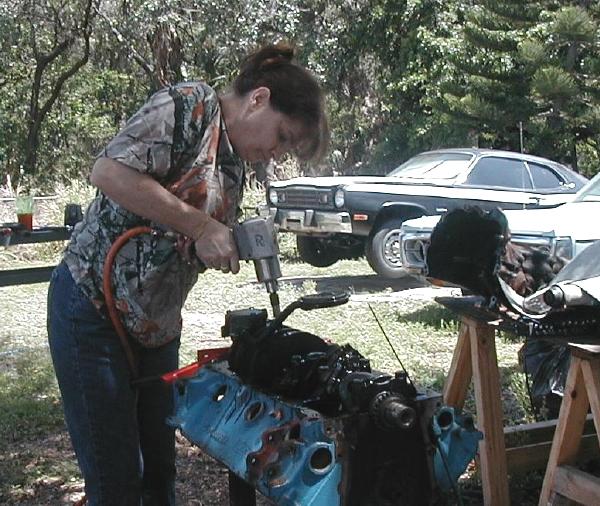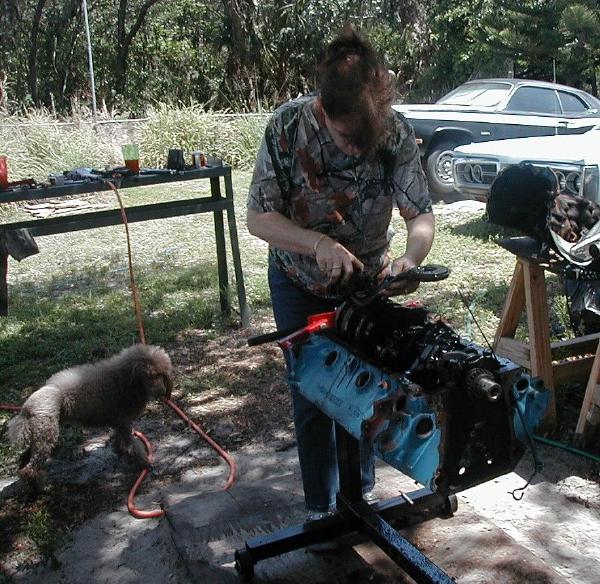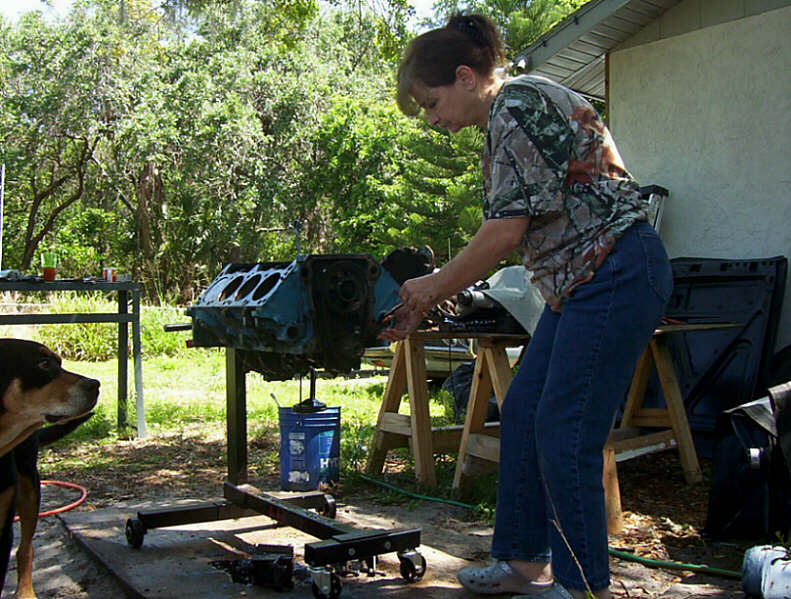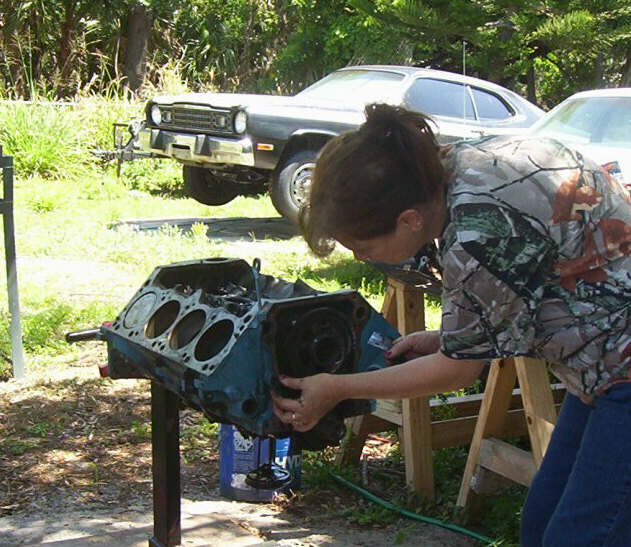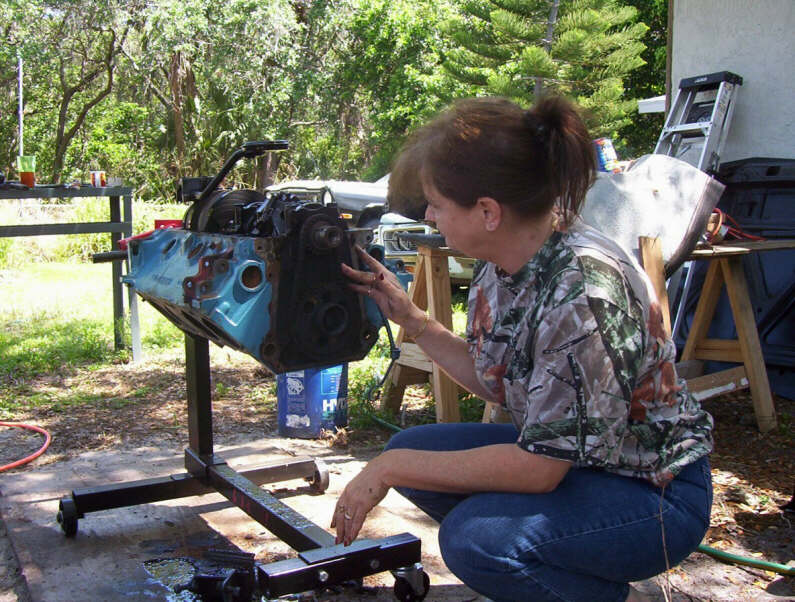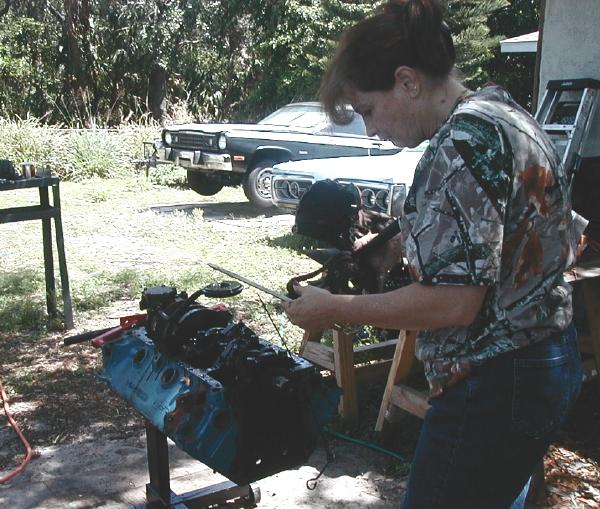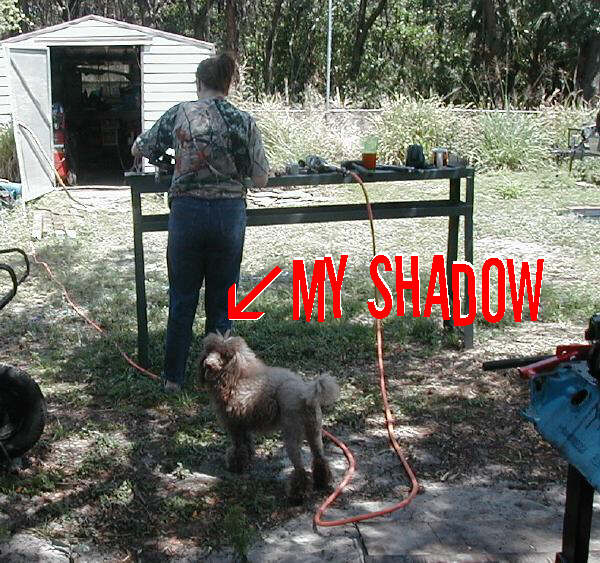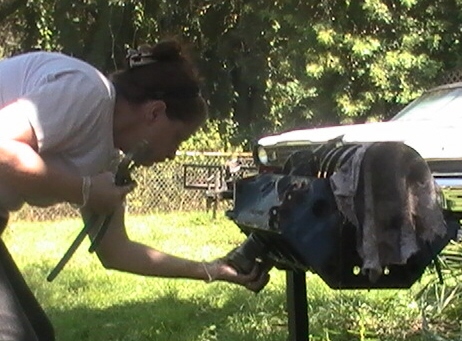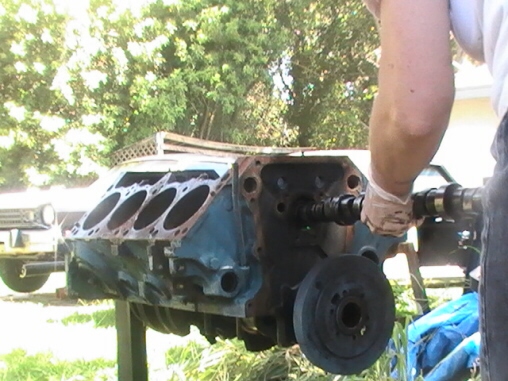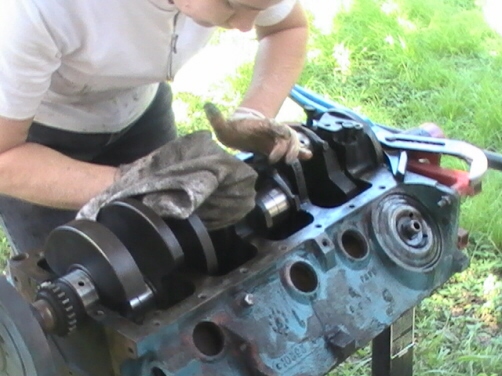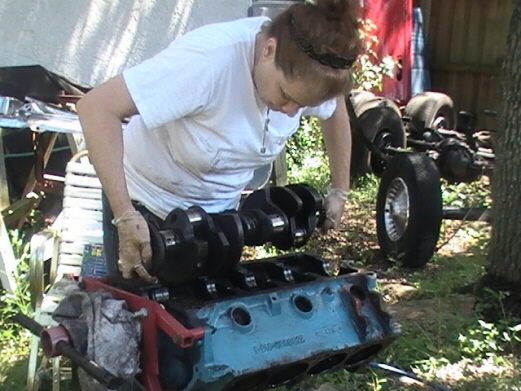 Apparently the production numbers on this model are very low. I'm trying to find out how low. This one has original paint and we just shined it up. The pics above are of me trying to rebuild the 318 that I'm putting back in it. We touched up the hood to see what it's going to look like when we refinish it. This was the only year for these small, decorative and non-functional scoops. It is the J54 option code. They also came on a Cuda.
We brought it home looking like this.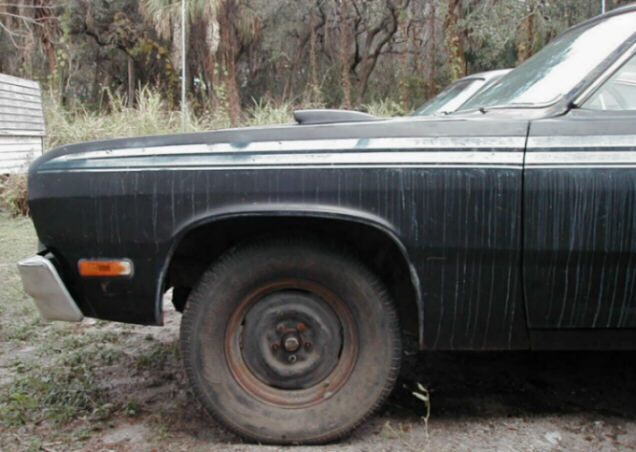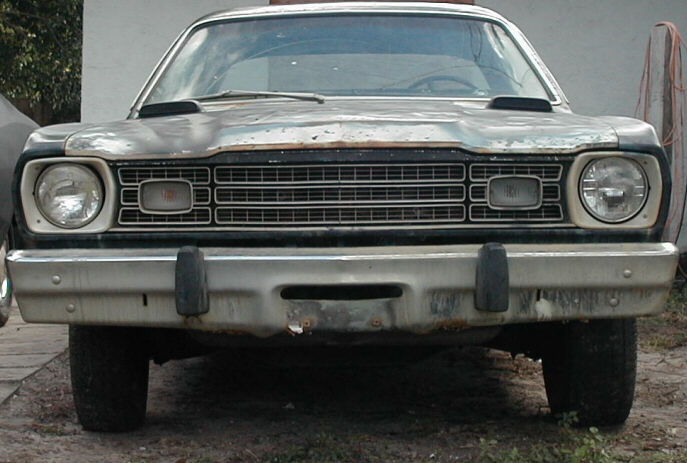 And started spiffing it up the next day.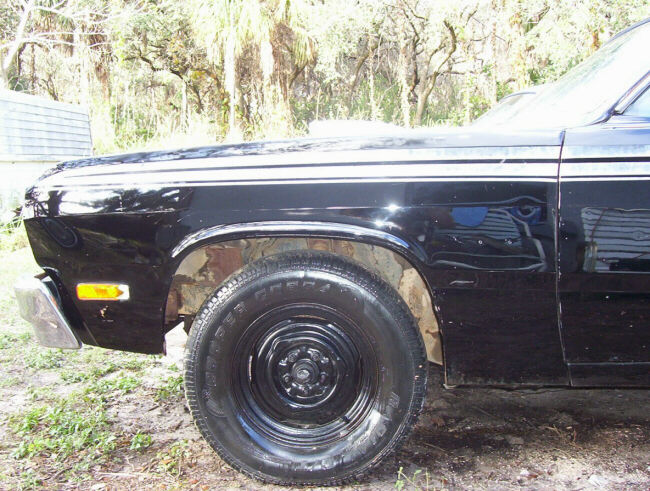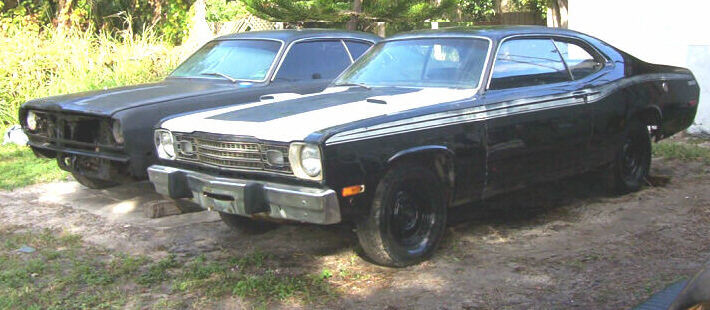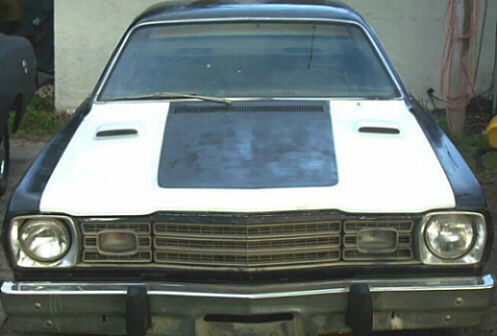 This is a pic of a Twister from the Plymouth brochure of option packages for the '73 Duster.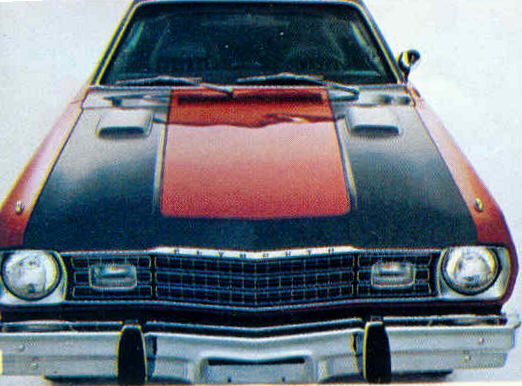 Here are some more pics of "Buster's" clean up.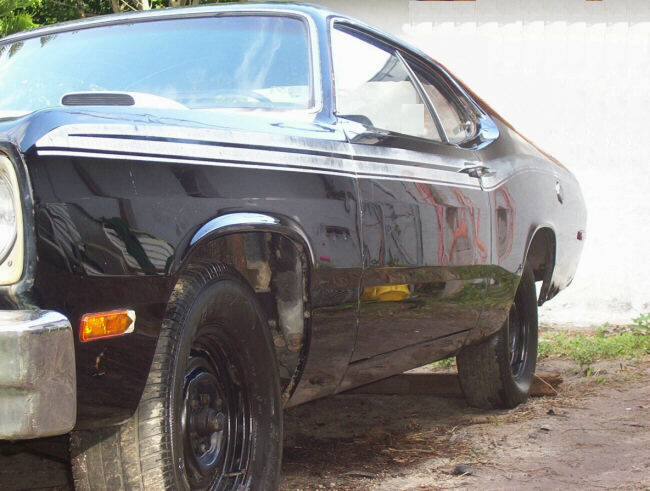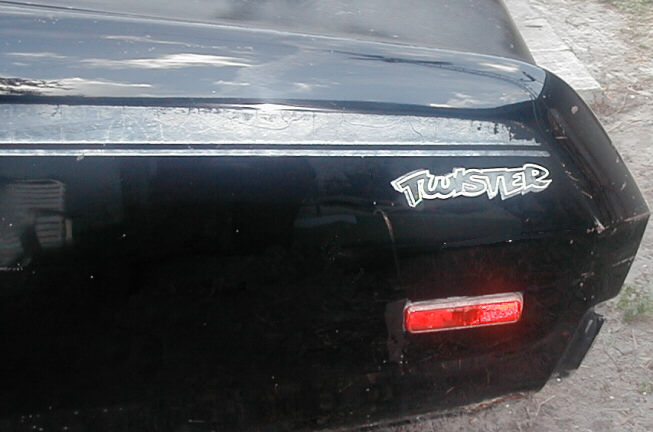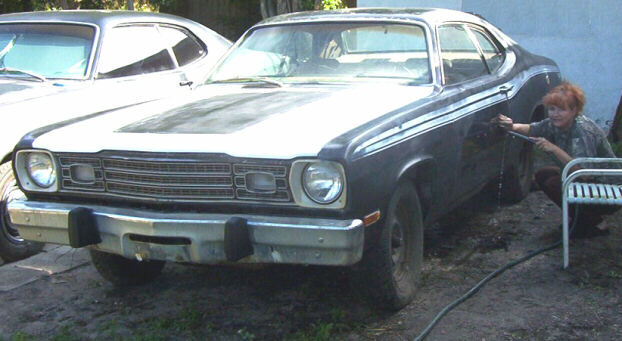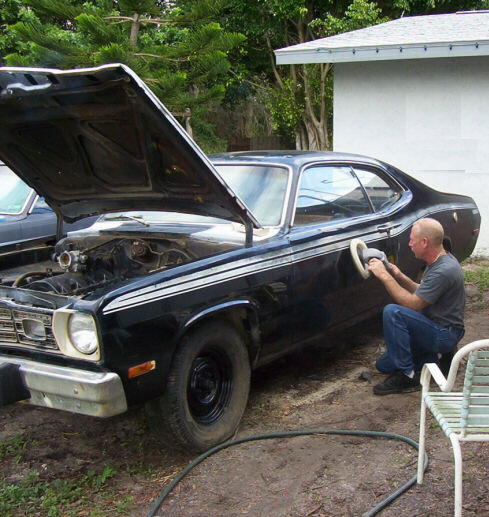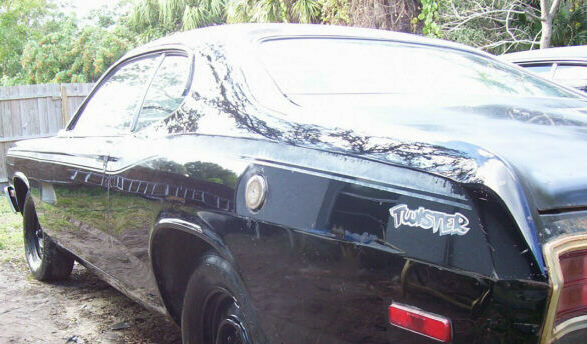 We got the wheels for it, too. As soon as I get some nice tires, they're going on.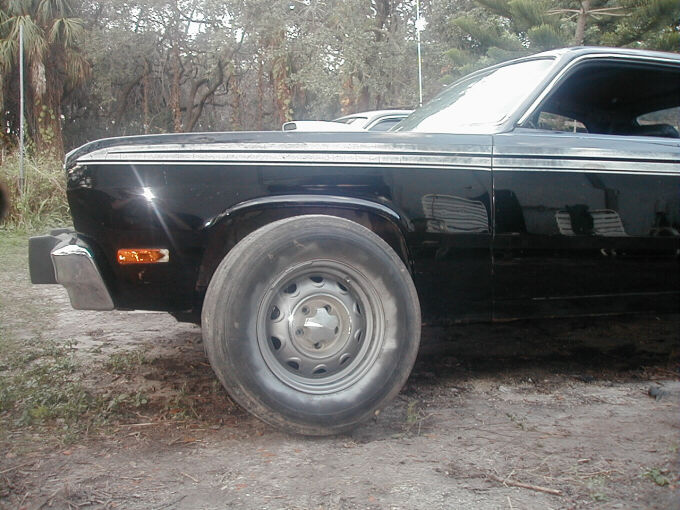 Before and after steel wool.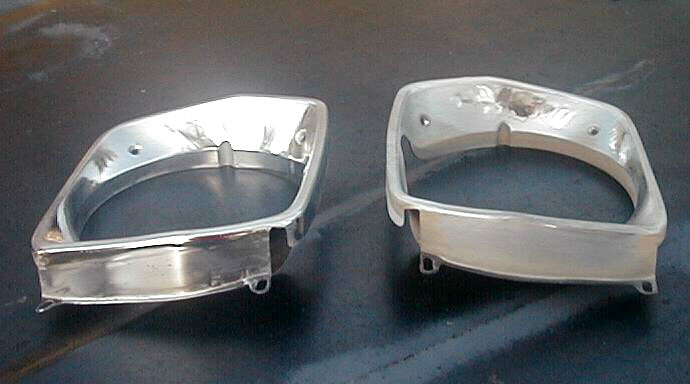 Thirty four year old paint with a wet sand and buff.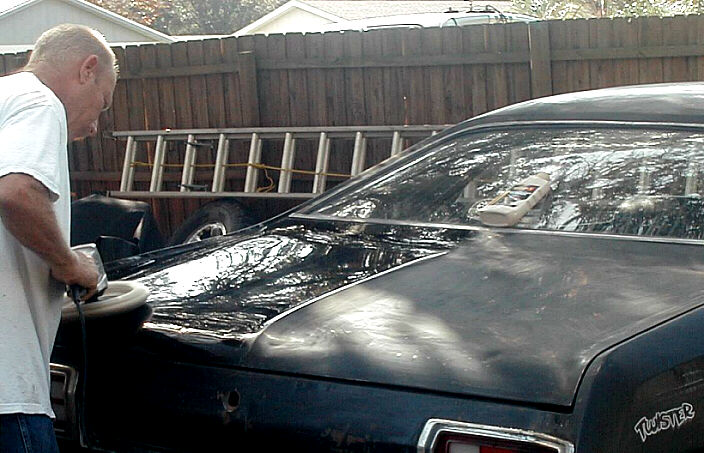 These next two pics are before and after the roof got done and we touched up the stripes. Just a temporary job until booth time. Notice how you can see our tree in the roof of my car in the second pic. The '72 is my sweetheart's Twister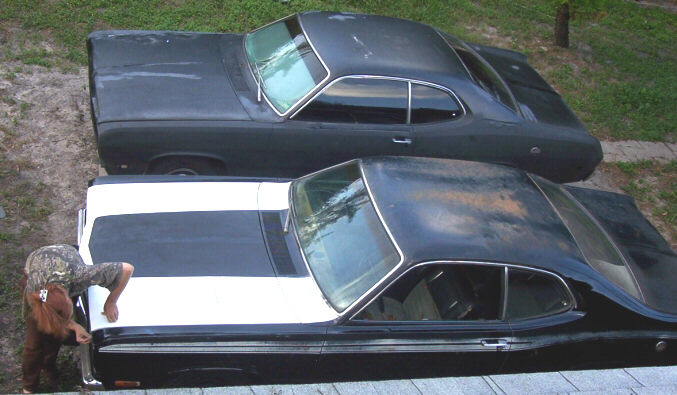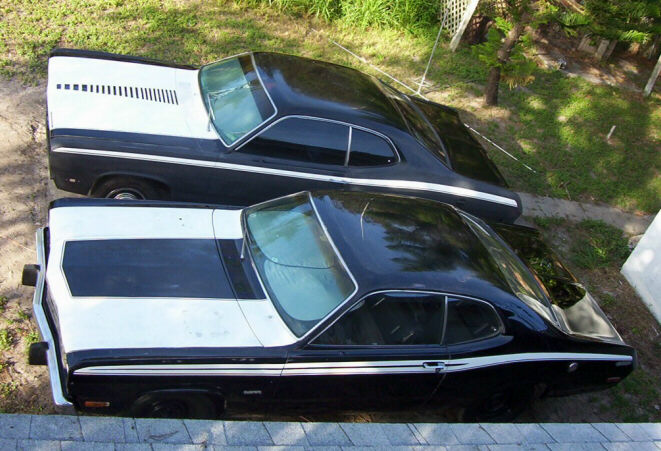 Wax on. Wax off.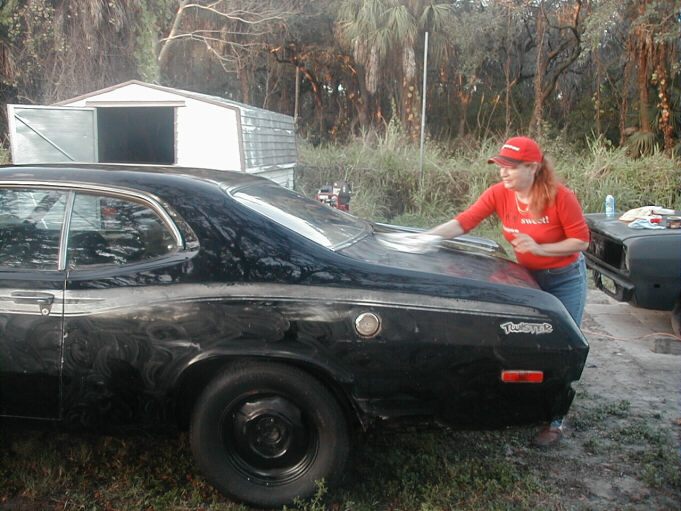 Touched up the 34 year old stripes. We noticed the new replica Twister decals are larger than the originals. That was the only decal that held up well through the years. The stripes faded off the other side of the car almost completely, but the Twister decal hung in there.